Tally Customer Care Number, Toll Free & Technical Support details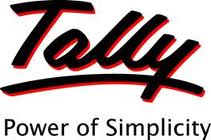 Contact Tally India: Listed below are Tally Customer Care Number and Toll Free Number for users to contact the accounting solutions provider with any product specific queries or technical support issues. Any queries on software upgrades, code errors, patches, updates, subscriptions and renewal can be sorted out by either writing to the technical support team or calling the Tally Toll Free Number below.
Phone Numbers:
Tally.ERP 9: 1-800-200-8859 or 1-800-22-8859 or +91 80 25638240
BAP – 1-800-258-2559
Shoper 9: 1-800-266-8899
Technical Support:
Tally.ERP 9: support@tallysolutions.com
BAP: bap@tallysolutions.com
Shoper 9: support.shoper@tallysolutions.com
Website:http://www.tallysolutions.com.
Tally Solutions headed by Bharat Goenka is India's leading business management software product company that powers 95% of businesses in India. Tally company is headquartered in Bangalore and has over two decades of innovation and the company's products are transforming businesses across industry in over 94 countries with more than 2 million business users all over the world.
The company has three products in offering Tally ERP 9, BAP & Shoper 9 software that are primarily targeted towards the small and medium businesses in India and abroad. The company has many firsts to its credit like the codeless software, a natural language interface, path-breaking remote functionality and other unique capabilities and they are the first company in India to launch free service and breakaway commercial terms including free upgrades and no charge per seat to transform the ownership experience.