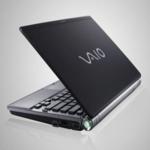 Sony laptops India Customer Service : Customers can make use of Sony laptops India customer service number which is provided below to enquire the details regarding Sony laptops India models like Sony VAIO S-sires, Sony VAIO Z-sires, Sony VAIO E-sires ete.
Sony  laptops India Toll Free Number : 1800-103-7799
Sony laptop India Customer Care Number :
Delhi : 26991205
Mumbai : 28231558
Bangalore : 25211050
Kolkata : 24858999
Chennai : 28292211
Sony India Customer Care Number help customers to get in touch with Sony India. Customers can contact  Sony India Toll Free Number for knowing information regarding Sony Electronics like Sony Digital Camera, Sony Television, Sony Computers, Sony Home Theatre and Sony Laptops. Sony also provides Sony Mobiles which includes Sony Cyber Shot, Sony Experia etc. In order to know all the Customer Care related information of Sony you have to Click Here.
For more information regarding Sony laptops India price , Sony laptops India models and other details visit Sony laptop India website : www.sony.co.in
Have a Complaint to post on this organization!!! Simply raise it at our Customer Care forums!
If you feel that if there is any missing information or anything which has been changed over the period of time or any wrong Information, please add/share the updated information using the comment form below. We would be really thankful if you can help improve the information present on this page by leaving your comments.