Lilavati Hospital Contact Number, Mumbai Address
Lilavati Hospital and Research Centre is located in Bandra, Mumbai. It was established in 1978 with a mission to offer the best treatments to diseased. Cardiology, Dermatology, Endocrinology, Gastroenterology, Nephrology, Oncology, pediatrics, Psychiatry, Respiratory, Rheumatology are some of the departments included in the Lilavati Hospital. With a motto of "More than Health care, human Care" it has developed as one of the top rated treatment and research institute with high degree of excellence. It holds best facilities that meet the international standards and it also received several esteem awards and accreditation.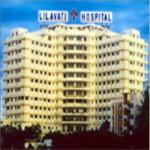 Lilavati hospital contact number – To reach lilavathy hospital ,to know about the appointments ,doctors schedule and for more details related to Lilavati hospital ivf specialty and emergencies contact the following Lilavati hospital contact number. 
Lilavati Hospital Phone Number : 022-2656 8063 / 2656 8064
Contact Number: 022 2675 1000
Lilavati Hospital Mumbai Address
A – 791,
Bandra Reclamation,
Bandra West,
Mumbai,
Maharashtra-400050,
India.
Lilavati Hospital Website : www.lilavatihospital.com
For more information regarding Lilavati hospital doctors , Lilavati hospital ivf visit the Lilavati hospital website