Contact Canon Cameras India: – Customers can make use of Canon Digital Camera Customer Service Number, toll free numbers mentioned below to enquire about any problems they may have and register complaints regarding any issues on the products also they can speak to the support team to resolve any regular technical issues.
Canon Digital Camera India numbers are provided for the advantage of customers where they can register complaints.
Canon Customer Care Number: 390 10101 (Prefix your city code while dialing from mobile phone.)
Toll Free Number : 1800 180 3366 (The service is available only from BSNL / MTNL / Airtel landlines.)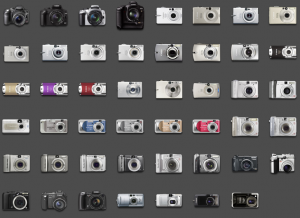 Canon Digital Cameras : Canon is the leader in the Photography equipment which offers wide variety of products to different segments of audience ranging from the photography enthusiast to the professional photographers. There are wide ranges of cameras that are available from the Point & Shoot, Semi SLR, Digital SLR etc in different price bands in India.
If you would like to read the ratings and reviews of Canon Digital cameras the best place to go is dpreview.com where you get professional un-biased photography equipment reviews based on which you can make your purchase decision. If you have made up your mind and would like to purchase one we would always recommend you to do a price check online. Easiest way to know the Canon Digital Camera Prices in India is via Google product search which will aggregate prices from all the Online shops in India for your comparison.
For more information Canon digital camera , visit the website : www.canon.co.in
Have a Complaint to post on this organization!!! Simply raise it at our Customer Care forums!
If you feel that if there is any missing information or anything which has been changed over the period of time or any wrong Information, please add/share the updated information using the comment form below. We would be really thankful if you can help improve the information present on this page by leaving your comments.