Uniross India Contact Number, Service Centers, Dealers & Website details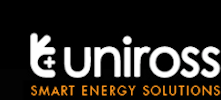 Contact Uniross India: Listed below are Uniross Contact number, service centers, online website, dealers along with the city wise locations in India for users who would like to contact the company with any service issues/complaints they may have.
Phone Number: 9819958099 / 033-30580850 / 022-22614080
Website: https://www.uniross.com/
Dealers & Service Centers in India:
Mumbai:
F-27 Shagun Arcade,
Film city Road,
Near Dindoshi Bus Depot,
Goregaon East,
Mumbai – 400097.
Rechargeable range
PowerCell Division,
Eveready Industries India Ltd.
2 Rainey Park
Kolkata-700019
India
Tel: 033-30580850 – Contact person : Vijay Tyagi
Lithium batteries, chargers and battery grips
Hello India Digital and Electronics Private Limited
74, Ground Floor,
L. T. Marg,
Mumbai – 400001.
Tel: 022-22614390.
About Uniross: The company established in Bristol in the year 1968 has been the rechargeable power specialists who are into design, manufacture and distribution of standard and dedicated rechargeable batteries and battery chargers for digital cameras, digital video, mp3 players, electronic toys and a host of other devices.
The company has a worldwide presence in more than 70 countries and is the no.1 in Europe and South Africa and holds no.2 position in China and the overall Far Eastern markets. In India the company is the market leader in rechargeable solutions and are widely popular among the consumer and commercial audience.