Samsung Camera Customer Care Number & Service Centres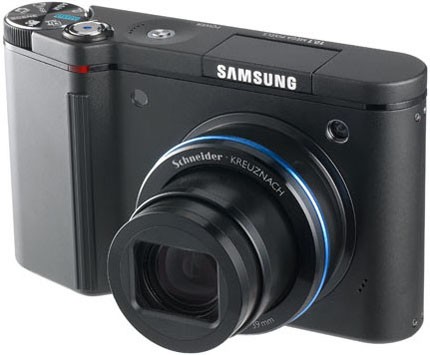 Samsung Digital Camera Customer Support Phone number– Customers can call the  Samsung Digital Camera Customer Care number mentioned below for any queries they have with regard to the products that they have purchased from the company. Customers can also raise service requests via the Samsung Digital Camera customer support center.
Samsung Camera Customer Care India
Samsung Digital Camera Toll free number : 3030 8282 (Prefix Local STD Code )
1800 110011(From MTNL/BSNL Lines)
1800 3000 8282 / 18002668282
(The service is available from Monday to Sunday between 9:00 m. to 8 p.m.)
Email Support: You can also write to the company if you have your queries unanswered by the call centre team. Pls drop your concern using the following form.
Samsung Camera Service Centres India
Hyderabad
Ratna Electronics
Address: 4-1-327 To 335, 1St Floor,
Sagar Plaza Troop Bazar, Abids, 500001
Phone: 040-66107018
Hyderabad
Anish Techno Services
Address: Road No 9, Tarnaka, 500036
Phone: 9949434562
Hyderabad
R-Logic Technology Services I P Ltd
Address: Jyoti Elegance, Plot No 54/57 & 40-43,
Kavuri Hills, Madhapur, 500081
Phone: 040-43570800
Kolkata
S S Service
Address: Dolphin Lodge, Keranitola, 721101
Phone: 9434110611
Kolkata
Time-O-Service
Address: 37&38, Mohinath Porel Lane,
Salkia, 711106
Phone: 9330053969
Kolkata
G R Tech
Address: P-280/1, Bhangur Avenue Block-A, 700055
Phone: Number9831181822
Kolkata
Star Services
Address: 1, Dr. A N Paul Lane, Bally, 712235
Phone: 9903082820
Chennai
Tvs Electronics Limited
Address: Ground Floor, Bascon Tower Opposite,
Valluar Kottan, Kodambakkam High Road, 600034
Phone: 044-40489555
Chennai
Sunbeam Electronic
Address: No :223, M.R Nagar, 3Rd Main Road,
Kodungaiyur, Chennai, 600118
Phone: 044-42802225
Chennai
Hi Tech Solutions
Address: Plot No 1741, Anna Nagar West,
18Th Main Road, Anna Nagar, 600102
Phone: 044-42693054
New Delhi
Hcl Services Limited
Address: A 233, Okhla Industrial Phase-1, 110020
Phone: 011-49108100
New Delhi
Hi Tech Service Solution
Address: Mahuabag, 233001
Phone: 955445544
New Delhi
Janus Electronics
Address: 511/12, Hindon Complex, 1St Floor,
Near Dominoz, Sector-12, Vasundhra, Ghaziabad, 201012
Phone: 8802010119
Bangalore
Unique Service Solutions
Address: No 1 Ground Floor, Krishna Chambers,
Plot No 20/21, 5Th Cross Hal Airport Road, 560027
Phone: 080-32552558
Bangalore
Cantto International
Address: 5/10, Manjunatha Complex, Nagrabhavi 2Nd Stage,
Bangalore Malagala Main Road, 560091
Phone: 9241756431
Bangalore
R-Logic Technology Services I P Ltd
Address: 15-8-A59/1, Pavitra Ganesh Garden,
Kadri Road, 575002
Phone: 9611109972
Bangalore
Prism Services
Address: No 162/B, 2Nd Cross, 6 Main,
J P Nagar 3Rd Phase, 560078
Phone: 080-41624361
Ahmedabad
B2X Service Solutions India Pvt Ltd
Address: Earth Arise Near Hyundai Showroom, Vejalpur,
S.G. Highway, 380015
Phone: 079-26935000
Ahmedabad
Drashti Electronics
Address: Near Godhaniya Collage, Khijdi Plot, 360575
Phone: 9427218262
If you have purchased a new camera then you can register your product for warranty, drivers and updates information etc using the Product Registration Form
For more information about Samsung Digital Camera prices , reviews, drivers & downloads, manuals and latest firmware and for any other details , visit the website : https://www.samsung.com/in/