Ponds India Customer Care, Toll Free, Contact Details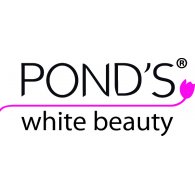 Ponds Customer Care Number India is provided below for customers who would like to Contact Ponds India with regard to any issues/complaints you notice on Ponds products. Ponds is a Hindustan Unilever brand and is produced by Ponds institute which meet the needs of women in their beauty. Ponds  is famous for its Anti Ageing, Whitening, Cleansing and other Facial products suitable for all skin types.
Ponds Contact Details:
Ponds India Toll Free Number : 1800228080, 18001022221
Ponds India Website: http://ponds.in/
Email: lever.care@unilever.com
SMS 'levercare' to 54555 (BSNL 4555)
Facebook: https://www.facebook.com/PondsIndia
For Emergency Phone Line: If you are experiencing any medical issues using any of Ponds products , Please call Ponds Medical Emergency Number: 18007459269
Complaints /Issues on Ponds Products: If you are facing any complaints or issues on any of the Ponds products, you can raise an complaint by calling Ponds Customer Care Number mentioned above. If u still have any unanswered questions you can visit the company's website and write it on the contact us form. Alternatively you can also visit Ponds India on Facebook and post your comments on their wall.