Philips DVD Player Customer Care Number, Service Centres
Philips DVD Player Customer Care, Service Centers – Philips India Limited is a flagship company of Royal Philips Netherlands. It deals with health care, lifestyle, and lighting and offers a wide range of products in this sector. Philips DVD Player is featured with innovative technology and includes many latest features. It supports to play any type of CD, VD, VCD, DVD+R/RW, DVD-R/RW and plays MP3, WMA, and JPEG digital camera photos. It helps to convert CDs to MP3 files and stores it directly on the portable media. Philips DVD player also helps to support to multiple sources through USB and one-touch MP3 creation makes the DVD player easy to use.
Philips DVD Player Customer Care
Customers can make use of the below given Philips Customer Care details to solve their queries related to Philips DVD Players. Customers can also visit the Philips DVD Player Service Centers to repair & service their DVD Players which are furnished below.
Customer Care Number: 1800 102 2929, 1860 200 0129 (The service is available from Monday to Saturday 9 AM to 9 PM and on Sunday 9 AM to 6 PM)
Contact Number: 1860 180 1111 (standard call rates apply)
Email Id: philips.tv@pemail.in
Philips DVD Player Service Centers India
Mumbai
E – Care
Address: Shop No: 345, Legend Apartments, Behind Vakola Church,
Vakola, Santacruz East 400055, Mumbai, Maharashtra
Phone: 022-26652896
Mumbai
Power Vision Services
Address: Shop No. 06, Grd Flr, Swami Chs Ltd, N. M. Joshi Marg,
Byculla West 400027, Mumbai, Maharashtra
Phone: 9428724579
Mumbai
Shree Siddhivinayak Services
Address: B/210 2Nd Flr Kailash Ind. Complex, Veer Savarkar Marg,
Park Site Road, Vikhroli ( West), Mumbai 400079
Phone: 022-25174891
Mumbai
Thakkar Electronics
Address: Mahavir Centre, Sector 17, Near Big Splash Club,
Vashi – New Mumbai 400703, Mumbai, Maharashtra
Phone: 022-27896543/27896542
Ahmedabad
Mahalaxmi Service
Address: Near Hdfc Bank. Maninagar, F110 Hansraj Compex,
Krishnabaug, Maninagar, Ahmedabad 380008
Phone: 079-25460514
Ahmedabad
Aalap Services
Address: C-1/2, Choice Building, Swastik Char Rasta, C G Road,
Navrangpura, Ahmedabad, Gujarat, 380009
Phone: 7926464769
Ahmedabad
Aknit Infotech
Address: 6K, B T Road, Tala,
Kolkata, 700002
Phone: 033-25548793
Kolkata
City Service
Address: 221, Aurobinda Sarani, Gouri Bari,
Near – Khanna Cinema, 700004, Kolkata
Phone: 033 – 25300171
Kolkata
New Step Service
Address: 49/1, Natabar Pal Road, Shanpur,
711101, Howrah, West Bengal
Phone: 033-26671542
Kolkata
Electro Care
Address: 30C, Ramakrishna Samadhi Road,
Near Subhash Mela Park, 700054, Kolkata
Phone: 033 – 64991306
New Delhi
Audio Video Service Centre
Address: E-255, Amar Colony, Lajpat Nagar – 4,
110024, New Delhi, Delhi
Phone: 011-26238235/26224772
New Delhi
Tiwari Electronics
Address: Lp1A, Maurya Enclave,
Pitampura, 110034, Delhi
Phone: 011-42486669
New Delhi
Anand Enterprises
Address: Plot-6, Near Sai Mandir,
East Guru Angad Nagar, East Delhi 110092
Phone: 011-30451783
Bhubaneshwar
Sairaj Electronics
Address: 212 Sahid Nagar,
751007, Bhubaneswar, Orissa
Phone: 0674-2541606
Bhubaneshwar
Sainath Electro Care
Address: Bajrakabati Road, Cuttack – 753001
Phone: 0671 – 2334793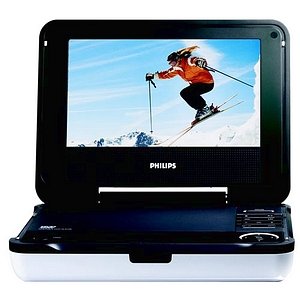 Chennai
Clarity Electronics
Address: No13, Second Main Road, Kasthuribai
Gandhi Nagar, 600020, Chennai
Phone: 044 – 24404443
Chennai
M/S Usb Electronics
Address: 106, 8Th Street, Kamaraj Colony, Dr.Ambedkar Road,
Kodambakkam, 600024, Chennai, Tamil Nadu
Phone: 044-24849494
Chennai
Clarity Electronics Services
Address: C-43, 2Nd Avenue, 12Th Main Road,
600040, Chennai, Tamil Nadu
Phone: 044 – 26190506
Chennai
Micro Electronics
Address: No-59/6, 1St Floor, Kamaraj Nagar Main Road,
600071, Chennai, Tamil Nadu
Phone: 044- 26550550
Kochi
Emma Electronics
Address: 44/1147, Kottayil House, P & T Lane, Kachapally Road,
Vytilla, Kadavanthara, Ernakulam – 682019
Phone: 0484-2112048
Kochi
Universal Electronics
Address: 34/91 A, Market Road Market Road, Near Bye Pass Road,
Edappally, 682024, Cochin, Kerala
Phone: 0484-2344418
Kochi
Sree Vignesh Electronics
Address: Jennath Apartment, 1St Floor, No: Nagraj-Iii/3J,
683106, Aluva, Kerala
Phone: 04862 – 221097
Bangalore
Technokare
Address: No 24, 40Th Cross, 4Th T Block,
Jayanagar, 560041, Bangalore, Karnataka
Phone: 080 65351234/65351236
Bangalore
Techno Kare
Address: 945/170, NagarajRoad, 2Nd Main, 4Th Floor,
Rajajinagar, Bangalore, 560010, Bangalore, Karnataka
Phone: 080 – 23159971
Bangalore
Zidon Services
Address: # 250, 3Rd D Main, Ombr Layout,
560043, Bangalore, Karnataka
Phone: 080-65000268/269
Bangalore
M/S Mrt Electronics
Address: 381, 2Nd Main Road, Domlur Layout,
560071, Bangalore, Karnataka
Phone: 080-41326191/92/94
Hyderabad
Star Electronic Services
Address: Mig-34, Road No-1, Kphb Colony,
500072, Hyderabad, Telangana
Phone: 040-65220417
Hyderabad
Maha Lakshmi Electronics
Address: No.3-6-369/B/5, 1 St Floor Street No. 1,
Himayat Nagar, 500029, Hyderabad
Phone: 040 – 64550123
Hyderabad
United Electronics Services
Address: No 43, Sarvasukhi Colony, West Marredpally,
500026, Secunderabad, Telangana
Phone: 040-64632006
For more details regarding Philips DVD Player Price & latest models visit the Philips Website. Interested customers can even Email or request a call back by the customer care team, to avail that service customers are requested to refer to the following link. Customers can also visit the Philips TV Customer Care page if any problems related to Philips TV and can also contact the Customer Care numbers provided on the page.