LG Monitor Customer Care, Service Centers & Warranty Support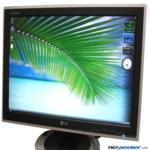 LG Monitor India Customer Care Number are mentioned below for the customers to know more about  LG Monitor settings, drivers, speakers and other details.Customers can also register their complaints using LG Monitor India Customer Support Number.
LG Monitor Customer Care Details
LG monitor Customer Service numbers are provided for customers to solve problems with regard to any issues caused by the monitors bought from LG.
Toll Free Number : 1800 180 9999 (BSNL/MTNL)
Contact no : 3901 0909
Email  address : lgservice@lgindia.com
Website : www.lg.com/in
LG Monitor Service Centers
Customers can visit the nearby service center to avail the services offered by LG. They can go to the authorized service center to clarify about warranty and any other related queries. Below provided is the list of service center addresses of LG in major cities of India.
LG Service Centre – Ahmedabad
Name : Lgeil Ahmedabad C.s.
Address : Lgeil, 233-234, Platinum Plaza, Judges Bunglow Road, Bodakdev Road.
City : Ahmedabad
Area Name : Bodakdev Road.
LG Service Centre –  Bangalore
Name : Optima Mobile Services
Address : New No:90, old no 577, 1st Floor, 2nd Main 2nd Block, Off Rajkumar Road, opp Bridge Stone TVS Show Room
City : Bangalore
Area Name : Rajkumar Road
Phone No : 9341266656
LG Service Centre – Chennai
Name : Genesis Communication
Address : 63/3, First Main Road, Gandhi Nagar, Adyar.
City : Chennai
Area Name : Adyar
LG Service Centre – Hyderabad
Name : Sri Varun Electronics
Address : D.No, 5-8-344/1″ Dhan Bhagya Estate", Chirag Ali Lane, Abids, Next To Raghava Ratna Towers.
City : Hyderabad
Area Name : Abids.
LG Service Centre – Mumbai
Name : Glacier Refrigeration
Address : Show Room No.32, Anna Nagar.
City : Mumbai
Area Name : Anna Nagar
LG Service Centre – Visakhapatnam
Name : LIVE Satellite Service
Address : D No. 47-11020/3, 1st Line, Dwaraka Nagar, Opp. Sarovar Hotel, Ramaseshu Complex
City : Visakhapatnam
Area Name : Dwaraka Nagar
Phone No : 8916666466
LG Monitor Escalation
If customers are not satisfied with the customer service personnel response, they have the opportunity to escalate their problem in which case the query will be directly sent to senior management. In order to escalate customers have to fill a form which is provided in the product support section of the official website.
LG Monitor Warranty
LG also provides Warranty for all of its products to ensure that the products are used for a long period of time. All LG monitors are usually provided with 1 year warranty.
Apart from that, it also provides Annual Maintenance Contract (AMC). To know more about AMC contact customer care or else visit the official website of LG.
About LG Monitor
LG is one of the world's reputed companies that manufacture best quality home appliances and electronic goods. LG offers Monitors under categories like LED, LCD monitors, IPS monitors, Personal TV's with slim design and in striking colors. The latest monitors from LG are equipped with the latest technology like 4K resolution, QHD, 21:9 ultra wide monitor.
Monitors are equipped with the advanced features and can be used for home as well as for business purpose. It also designs monitors for gaming purposes. It also consists of in built computer features that provide excellent entertainment experience.  It also includes easy multitasking, exceptional productivity, immersive entertainment and enhanced screen resolution with good picture quality.
For any other information regarding LG Monitor prices, power save customers can view LG Official Website for which the link is provided above.