Intel India Customer Care, Email Id, Office Addresses, Warranty, Complaint Process
Intel India Customer Support – The customers can make use of the Intel India Toll-Free number for any issues related to Intel Processors and Motherboards. Customer support center of Intel India also helps customers by providing information on technical support , product support, driver downloads, product literature.
Intel India Customer Care :
Intel India Customer Helpline Number offers services for the customers to register their complaints between 10 am to 5 pm from the following phone number
Intel India Customer Support Number : 1 901 425 2105 (For BSNL customers)
Customer Service Number : 91 802 854 2105 (For other customers)
Operating Time : The support is available from Monday to Friday between 10 am to 7 pm.
Customer Support Email id: If you are looking to contact a support person of the company via email you can definitely visit the following website where you can request someone to contact you http://supportmail.intel.com/
Website : www.intel.in
Intel India Regional Office Address:
Intel – Mumbai
Plot No. C-62 G Block,
Bandra-Kurla Complex,
Mumbai, MH – 400052
Intel – Kolkata
Block A, 8th Floor, Suite 9,
10,12, 15 Park St, Apeejay House,
Kolkata, WB – 700016
Intel – New Delhi
Upper Ground Floor, Block E,
Intel Trade Tower, Nehru Place,
New Delhi – 110 019
Intel – Chennai
501, 5th Floor,
Venkatanarayana Road,
Chennai, Tamil Nadu – 600 017
 Intel – Bangalore
6/3, 4Floor, A/B Wing,
Thoobarahalli Village,
Bangalore South Taluk, KA, 560037
 Intel – Hyderabad
DBS Business Center, 1/Floor,
1-7-43-46 Sardar Patel Road,
Secunderabad, Telangana – 500 003
Intel Warranty India :
Intel India offers warranty for the products where customers can get their products repaired free of charge till the products are under warranty terms. The product replaced/ repaired under the warranty, ships to the address provided and the status information will be emailed to the customer automatically.
Drivers and Downloads: To find and locate drivers, BIOS, patches, firmware, utilities, plug-ins and any other support software you can visit the Intel Download Center. Please be ready with the Model and product id before you access the download center, refer to the product packaging for information with regard to the model number and id.
Intel Complaints / Escalation :
For any queries and technical issues with the products, you can call Intel Customer Service India and get your issues solved. Visit company website to submit your complaints through the forms provided in the website provided above.
About Intel: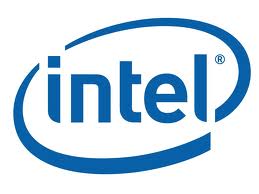 Intel Corporation is a multinational technology company founded by Gordon Moore, Robert Noyce and Andrew Grove on July 18, 1968 with headquarters based in Santa Clara, California, USA. Intel is one of the largest and reputed chip makers in the world when measured in terms of revenue. It invented several revolutionary products like Intel X86 series of microprocessors which are used in most personal computers.
Intel India Products : The product portfolio of Intel includes Bluetooth chipsets, flash memory, microprocessors, motherboard chipsets, network interface cards, mobile phones, solid state drives and Central Processing Units (CPUs).
The company also manufactures motherboard chipsets, network interface controllers and integrated circuits, flash memory, graphics chips, embedded processors and other devices related to communications and computing. With its processors used in laptops and personal computers of Dell and HP along with Ad campaigns, Intel a household name all over the world.
Intel Social Network: To get latest information from Intel in the form of tweets, posts and videos visit the company's social media sites and Youtube channel.
Facebook: https://www.facebook.com/Intel
Twitter : https://twitter.com/intel
YouTube : https://www.youtube.com/user/channelintel?sub_confirmation=1