Indian Bank Personal Loan Contact Number, Email Address, Corporate Address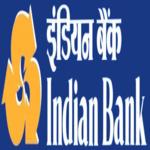 Indian bank is one of the leading private sector banks in India that deals with the banking and loans sector. It is a state owned finance service company, headquartered in Chennai. It holds extensive network in India and 70 international countries with its 240 overseas correspondent banks.  It offers loans to farmers based on different schemes, to groups as well as to individuals to clear their financial necessity. Indian Bank also deals with deposits, insurance services, wealth management services, NRI foreign exchange etc. For customer reference here we are providing corporate address, Email address, toll free number along with telephone number to enquire regarding the Indian Bank personal loan interest rates , banking details etc.
Indian Bank Personal Loan Contact Number
Phone Number: 040- 28134300
Toll Free Number: 1800 425 00 000
Toll Free Number: 1800 425 4422 (for ATM only)
Email ID: indmail@indianbank.co.in  (head office)
Indian Bank Head Office Address
Indian Bank, Corporate Office,
PB No: 5555,
254-260,
Avvai Shanmugam Salai,
Royapettah,
Chennai – 600 014.
If you want to know more details about the Indian Bank Personal Interest Rate, Selection, Banking and Loan Interest Rates kindly call to the customer care number to solve your query. To know more information about the company products and services customers are requested to visit the company official website. Interested customers can even provide feedback or suggestions on the following link.