Haier Washing Machine Customer Care Number, Service Centers, Head office Address
Haier Washing Machine Service Centres, Customer Care & Head Office Address – Haier is the leading manufacturer of home appliances and laundry appliances. Haier Washing Machines are one of the best products offered by the company. They are available in different models namely front load fully automatic, top load fully automatic, semi-automatic models, customers can choose the specific model based upon the need and choice. It is equipped with the innovative technological features like air dry, shower rinse, quick wash, AMT gasket for the antibacterial wash, Homocentric Drum which helps to save water.
Haier Washing Machine Customer Support Phone number – The customers can refer the Haier Customer Care numbers mentioned below and make use of the services offered by the Haier.
Toll-Free Number: 1800-102-9999,  1800-200-9999
Customer Support Number: 011-66214000, 011-66215000, 011-26952470/71/72/73
Fax Number: 011-26971562
E-mail id: info@haierindia.com
Haier Head Office Address India
Haier Appliances India Pvt Ltd
Building No – 1,
Okhla Industrial EstatePhase III,
New Delhi – 110020.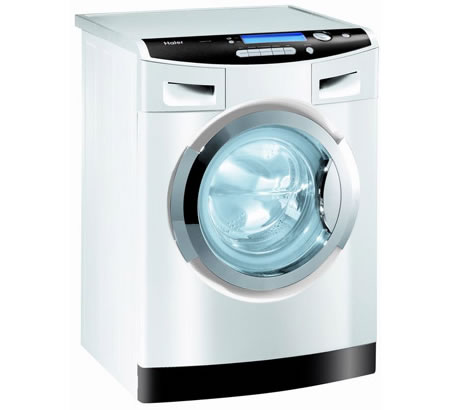 Haier Washing Machine Service Centers India
Delhi
Dsc Delhi
Address: A14/1, Narayana Industrial Area, Phase 2,
Naraina Industrial Estate, New Delhi West, Delhi, 110028
Phone: 966771888
New Delhi
Shree Krishna Service
Address: X-4, Samet Park, Nr Parishkar Flat,
Nr Khokhra Circle, Khokhra – 380008
Phone: 9825725109
Bangalore
Dsc Bangalore
Address: Meva Plaza, No-102, R.V. Road, Near Lalbagh
West Gate Circle. V.V.Puram, Bangalore-560 004
Phone: 9036904847
Bangalore
Reliance Retail Limited
Address: No. 48/2 Kudlu Road, Off Hosur Main Road,
Bangalore, Karnataka – 560068
Phone: 8451023931
Cochin
Ascend Service
Address: 426/3, 1St Floor, Opp. Anchumury Bus Stop,
Vyttila. P.O. Cochin 682019
Phone: 9745006507
Mumbai
Avs Services
Address: Shop No. 7, Line Ali Shringarpure Apt,
Shivaji Road, Panvel, Raigad 410206
Phone: 9870962101
Mumbai
Dsc Thane
Address: Shop No 34, Maruti Com, Behind Kingsan Market,
Thane, Maharashtra, 400601
Phone: 9653849281
Chennai
Dsc Chennai
Address: No 2B, Janvai Verticals, Kannan Bala Anger,
Arumbakkam, Chennai-600023
Phone: 8643834210
Chennai
Balaji Refrigeration
Address: 30-A, T.H. Road, M.R. Nagar,
Kodungaiyur, Chennai – 600118
Phone: 9003222311
Chennai
Sandeep Electrical & Electronics Sales And Services
Address: 15, Udayasuriyan Nagar,
Guduvanchery, Chennai -603202
Phone: 7094422087
Hyderabad
Srinivas Electrical Appliances
Address: D No:3-3-1008, Kuthbiguda, Koti, Hyderabad,
Stn Kachiguda, Hyderabad South East, Telangana, 500027
Phone: 040-24657540
Hyderabad
Sri Laxmi Enterprises
Address: 12-6-2/7 Vivek Nagar, Kukatpally, Hyderabad,
Kukatpally, Secunderabad, Telangana, 500072
Phone: 8978700166
Hyderabad
Hitech Techno Service
Address: 13-6-434/A/23 Ground Floor, Jyothi Nagar,
Ring Road, Langerhouse, Hyderabad City, Telangana, 500008
Phone: 9059339768
Hyderabad
Sri Ram Techno Services
Address: H No: 1-10-7, Ground Floor, Road No: 2B,
Dwaraka Puram Colony, Hyderabad – 500060
Phone: 9849020804
Lucknow
Alliance A.C. Electrical & Plumbing Installation
Address: 144, Rajeev Nagar, Indira Nagar,
Near Pani Gaon Palace, Lucknow-226016
Phone: 9044411119
Lucknow
National Traders
Address: C-46 Niralanagfar Lucknow,
Niralanagar, Lucknow, Uttar Pradesh, 226020
Phone: 8935000416
Kolkata
Dsc Kolkata
Address: P-505 Keyatala Rd, Sarat Bose Road,
Calcutta South, West Bengal, 700029
Phone: 9007381774
Kolkata
Himalaya Engineering Works
Address: 112/3/1 Pk Guha Road,
Near -Axuluam School, Kolkata – 700028
Phone: 8697980541
Kolkata
Ghosh Refrigeration
Address: Banbania Habra, Nagarukhra Rd,
Habra, Barasat, West Bengal, 743263
Phone: 7407267893
For any other information regarding Haier washing machine price, Haier washing machine manual, Haier washing machine review, visit the Haier website:  www.haier.com/in. Interested customers can even submit a question to the online support team by making use of the inquiries form provided on the website. You can also share your views through the Facebook.