Fred & Friends Contact Number, Email Support
Fred & Friends is one of the innovative companies that offer wide range of products like tabletop accessories, kitchen implements and tools, party goods, personal accessories, desk and tech products. With its cutting edge technology it has been manufacturing wide range of products with main focus on eth quality aspect. It develops many products and markets them all over the world including England, Europe, Latin America, Israel, China, Turkey, Korea, Thailand etc. Birds on a wire picture, borrow my pen, chill baby mustache pacifier, baby lips pacifier, chitchats drink markers, cool jazz ice stirrers are some of the popular products offered by the company. It also offers wide range of creative mobile cases for iPhone, iPod and many more.
If you have any queries related to the company products and services, kindly make use of the below mentioned Email Address and Contact Form and get your issue solved.
Email ID: hello@fredandfriends.com
Customer Support Information : If you have any issues related to the products or if you are interested to give feedback or suggestion to the company, kindly make use of the Contact Form Provided below. To avail that service, customers are requested to follow the provided link and for reference here we are providing the snapshot of the Contact Us form.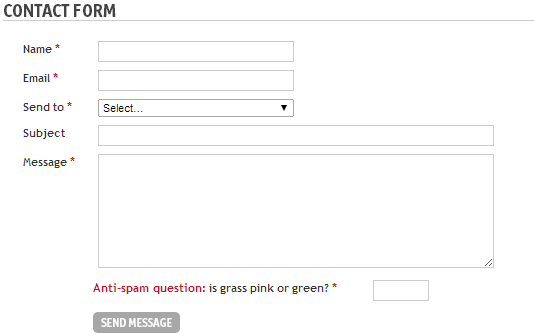 For more detailed information about the company products and services, kindly visit the company official website.