British Airways India Customer Care Number, Email, Office Address, Ticket Cancellation & Refunds, Complaint Procedure
British Airways India Contact Details: Listed below are the Customer Care / Contact number of British Airways India along with the Toll Free number. You can reach out to the Customer Care of British Airways India below for any booking/reservation, baggage allowance, cargo status, cancellation, flight status and any other queries you might have.
British Airways Customer Care :
Reservations and  general enquiries  Customer Care Number: 1860 180 3592 or +91 124 4120715
Operational Hours : 09:00 -18:00, Mon – Sat
British Airways Email Id: trade.helpdesk@ba.com
British Airways General Sales Agent  Contact Details:
DKI Travel Services Pvt. Ltd – Pune
Panchratna Hotel,
7, Tadiwalla Road,
Pune – 411001.
Customer Support Number : +91 20 26059137/38/39
Fax Number : +91 20 26059145.
If you are looking other information about British Airways visit Company Website and also Facebook, Twitter pages.
British Airways India Services :
By using the latest technology, the company had started providing easy online services like e-ticketing service, web check-in option, flight + hotel booking, flight + cabs booking,  flight status and availability etc.
British Airways Tickets Cancellation and Refunds:
If the flight booked got cancelled, then the passengers are permitted to rebook onto another British Airways flight at later date with no extra charge or cancel the booking and claim a refund to the original form of payment. If the booking includes any other British Airways flights that are not cancelled, then there will be a provision to change these flights at the same time. The same conditions apply if the booking includes hotels or cabs in addition to the flight tickets.
Booking Hotels in Advance:
British Airways have tie-ups with over 8,000 carefully selected hotels ranging from 3 star to 5 star in popular destinations across the globe. Filter the search while looking for hotels in the website to find the perfect match, whether that's by price, star rating, location or facilities. For more details, contact British Airways customer care by using the contact details.
British Airways Complaints / Escalation:
If the passenger has any inconvenience with the delayed or lost baggage, refunds/ cancellations or any other services provided by the airlines, they can immediately complain to the customer care either by calling them or by submitting the concerns through the form available in the official website provided above.
Make sure you immediately report your complaint to the authorities immediately after you lost your baggage got delayed / lost, or faced any other inconvenience. This makes the authorities react immediately to the complaints as fast as possible.
About British Airways:
Br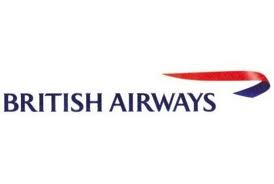 itish Airlines is the largest airlines based on the fleet size. United Kingdom government started the company in 1972 and managed it for over 13 years. But later on, it became privatized in 1987 by alliance with the four airline companies. BA City Flyer, Open Skies, British Airways limited, British Airways world cargo are the subsidiaries of British airlines. Among all BA City Flyer is the largest operator in London City Airport. Due to its excellence in the airline sector, it received many prestigious awards including Business travel award 2013. BA is permitted to carry travelers, mail and cargo and runs its operations with headquarters located at waterside, Harmondsworth, England.