Axis Bank Customer Care, Region wise Numbers, Head Office, Complaint / Escalation Process
Axis Bank Customer Care Toll Free Number, Contact Details are provided to the customers who are interested to know the details of the Axis Bank Savings Accounts, Credit Cards, Personal Loans, Education Loans, Auto Loans, Mutual Fund and other bank related information.
Axis Bank Customer Care Number :
To access phone banking services from anywhere in India customers are provided with the three Customer Care Toll Free Numbers where they got a facility to dial from land line or even from Cell Phones. Following are the three toll free numbers:
Axis Bank Toll Free Numbers: 1-800-233-5577, 1-800-209-5577, 1-800-103-5577.
For blocking of Axis Bank Debit Cards customers are also provided with the phone number which is not a toll free.
Debit card blocking phone number: +91 22 67987700.
Axis Bank Corporate Office Details:
Corporate Office
Axis Bank Limited,
Corporate Office,
Bombay Dyeing Mills Compound,
Pandurang Budhkar Marg,
Worli, Mumbai – 400 025
Contact Number : (022) 2425 2525.
Registered Office
Axis Bank Limited, Trishul, Third Floor,
Opp. Samartheshwar Temple,
Nr. Law Garden, Ellisbridge,
Ahmedabad – 380 006
Axis Bank Region – Wise Customer Care Numbers:
| | |
| --- | --- |
| Region                  | Customer Care Numbers    |
| Ahmedabad | 26563232 |
| Bangalore | 25317830 |
| Chandigarh | 2620489 |
| Chennai | 28123888 |
| Gurgaon | 2309447 |
| Hyderabad | 23418888 |
| Kolkata | 22839971 |
| Mumbai | 25260501 |
| New Delhi | 23736555 |
| Patna | 2205810 |
Customers are also provided with Email Id where they can raise their issues or complaints regarding their accounts and Customer support team will solve your issues.
Axis Bank customer care Email Id : customer.services@axisbank.com.
You can also give your feedback through Facebook and twitter and you can also follow the latest reviews over there. In order know the bank related extra information customers can also visit the Axis Bank Website and know the services and schemes provided by Axis Bank.
Axis Bank Complaints / Escalation :
If you are not satisfied with the resolution provided by the concerned Complaint Handling Officer, you can escalate the complaint to Axis Bank Head Office in India by emailing to the Nodal Officer through the email id given below.
Email : nodal.officer@axisbank.com
If resolution provided by the Head Office is you are still not satisfactory, then you can escalate the unresolved or unsatisfactorily resolved complaint to Senior Vice President and Head – Customer Service, Mr.Adhip Syamroy after the expiry of 10 working days. The mailing address of Head of the customer service is
Email : pno@axisbank.com
About Axis Bank :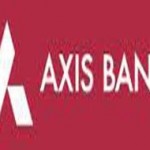 Among the private bank sectors in India Axis Bank is the third largest bank covering large and mid-corporates, agriculture and retail business.Axis bank consists of 1787 domestic branches and 10,363 ATMs and of about 1139 centers in India. The bank is also established in Singapore, Dubai. Colombo, Hong Kong and Abu Dhabi. Axis Net Banking facility is provided where customers can monitor their accounts anywhere in the world.
Axis Customer Support Number is provided below for customer who have problems regarding Axis Credit Cards and  issues regarding Axis Bank Current Accounts and other bank related information.Axis Bank had also brought their services as Axis Mutual Fund and Axis Mutual Securities. It holds expertise staff and always aim to deliver the best services from the company to aid customer satisfaction. With its excellence of work in the banking sector, it has been awarded many prestigious awards including "Fastest growing Large Bank" award by BW business world Magna Awards in 2014.
Visit the company's social media pages to know about the latest news, events and participations of Axis bank.
Facebook: https://www.facebook.com/axisbank/info/?tab=page_info
LinkedIn: https://www.linkedin.com/company/axis-bank?trk=top_nav_home
Twitter: https://twitter.com/axisbank
YouTube: https://www.youtube.com/user/axisbank