Aditya Birla Money Customer Care Number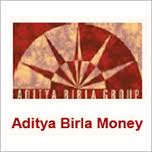 Aditya Birla Money is a famous stock broking and distribution player, offering Equity and Derivative trading which is part of the renown Aditya  Birla group. The company has over 1000 branches setup all over India with over 4 lakhs customer base and with employees of over 15000 who operate in over 500 cities and towns in India.  The company is registered as Depository with both NSDL and CDSL and also provides commodity trading on MCX and NCDEX through its subsidiary company.
If you have any queries with regard to the products/services offered by the company you can call the Aditya Birla Money Customer Care Number.
Aditya Birla Money Toll Free Number – 1800-300-29999.
Email Support: abm.care@adityabirla.com
Website: https://www.adityabirlamoney.com/
Aditya Birla Money Corporate Office Address:
Ali Centre,
No.53, Greams Road,
Chennai – 600006.

Registered Office Address:
Indian Rayon Compound,
Veraval – 362 266,
Gujarat.
Email :-abm.investorgrievance@adityabirla.com

Aditya Birla Money Customer Care Numbers all over India:
Chennai – 044-30585810-/044-30585811/044-30585812 / 044-30585813
Gurgaon – 1244983250
Nagpur – 09320176726
Pune – 020-32926033/9171/7064
Bangalore – 080-32915790/32932780/32915760/32915761.
If you are looking for Chennai Address then follow this link: Aditya Birla Money – Chennai Address , Phone number , Website Details
If you would like to open a new trading account, commodities account or call the company for any queries you may have with regard to your existing demat/online trading account on the Aditya Birla Money Customer Care Numbers mentioned above.