ABG Shipyard Contact Details, Address, Phone Numbers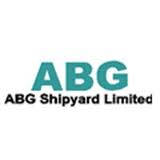 ABG Shipyard also know as Magdalla shipyard is a part of ABG group and it is a one of the leading flagship companies in the Ship Construction and Ship Repair business. The company is the largest private sector shipbuilding companies in India which has got manufacturing facilities at Dahej and Surat in Gujarat which has delivered over 150 specialized and sophisticated vessels. The company has got strong order book of over 15000 crores both from the Private and Defense organizations.
The company has also proposed to set-up a new shipyard at Dahej, Gujarat capable of building / repairing vessels. If you are looking for information with regard to their shipbuilding units in Dahej and Surat the information along with the telephone numbers are listed below for your reference.
ABG  Shipyard Contact Address
Near Magdala Port,
Dumas Road,
Surat,
Gujarat – 395 007
Fax: (0261) 2726481
ABG Shipyard Contact Number Surat – (0261) 2725191
ABG Shipyard Contact no – Jageshwar (Dahej) – +91 2641 254014
If u have any queries related to ABG Shipyard stock kindly send ur queries to ABG Shipyard Email Id – shipyard@abgindia.com