Tikona Customer Care Number, Address, Email Support & Website
Listed below are Tikona Customer Care Number , Company address, website and email support of the company. For customers who would like to call for any queries/complaints they might contact Tikona Broadband services with regard.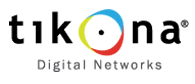 Tikona broadband is bought to you by Tikona Digital Networks which was founded in mid 2008 by veterans from the telecom industry, who have built some of the largest networks in India for mobile, enterprise, broadband and DTH services.
Tikona has steadily created its brand in the Indian market and is one of the leading next generation wireless broadband service providers for home and office. The are building comprehensive services in the cutting edge voice, video, IT applications and multimedia content services.
Tikona Customer Care Toll Free Number – 18002094276
Tikona Broadband Subscription Toll Free Number – 18002090044

Corporate Office Address:
Corpora', Office 3A,
3rd Floor, LBS Marg,
Bhandup (West),
Mumbai – 400078.
Email Support : customercare@tikona.in
Website: http://www.tikona.in
City-wise numbers of Tikona Broadband
Bangalore – 080- 4036 7777
Gurgaon – 18002094276
Noida – 011- 4313 8200
Mumbai – 020- 6604 7373
Hyderabad – 040- 4000 0216
Tikona Advanced Technical Care Hotline: 022-33998888.
If you have any queries you can either write to the Email Support it or call the Tikona Toll Free Number listed above.