Pigeon Home Appliances Customer Care, Contact Details
Pigeon Home Appliances Customer Care, Contact Details, Head Office address are provided below for customers who would like to contact Pigeon India for any product or service related queries, issues and complaints they may have. Pigeon brought up its products in to market in 2001. Since then it understood the diverse needs of customers and developed the products based on their interest.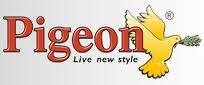 Since its beginning Pigeon has been a popular house hold brand delivering the right value and quality products to the customers at an affordable price. All the products from pigeon are delivered with an un compromised commitment to quality, value for money and customer service. It got the products like induction cooker, mixer Grinder, non-stick cookware, cookers, lamps and also water purifiers apart from other Cooking range which gives user the full control on product and cooking confidence.
Pigeon India Customer Care Number, Contact Details:
Customers interested to buy/service their Pigeon Home Appliances can approach the Pigeon India in several ways. Following are the ways in means for contacting about the pigeon products.
Pigeon Customer Care number/Toll Free Number: 1800 425 66666
Pigeon India Head Office Address:
Stove Craft Private Limited,
#81, Harohalli Industrial Area, Kanakapura Taluk,
Ramanagara District, Bangalore Rural – 562 112.
Phone Number: 080 2801 6222.
You can even visit our Pigeon Stores and find out the pigeon products in the nearer stores and for any other clarifications or products and for any issues regarding pigeon products you can also visit Pigeon Website.