Northern railway Customer Care, Head Office Address, Online Services, Cancellations & Refunds
Northern railway enquiry number – People can utilize the Northern railway Customer Care Number for enquiries regarding Northern railway PNR status , ticket booking , reservation enquiries, train details and railway time table.
National Railway Customer Care :
Northern railway Customer Enquiry Number : 131
Northern railway CustomerC Service and Fax Number : 23363469.
Customer Support Email Id : [email protected],
Northern railway website : www.nr.indianrail.gov.in
Northern Railway Head Office Address :
Public Relations Office,
Northern Railway,
NDCR Building,
State Entry Road, New Delhi.
Customer Helpline Number : 011-23363469
Customer Support Email Address : [email protected]; [email protected]
Northern Railways Online Services :
IRCTC is the official website of Indian Railways that allows the passengers to book services of railway tickets, catering provided by Northern railways incorporation with the central railways. The users who want to avail the services through IRCTC have to create an IRCTC account and log in to that account. The tickets can be booked between the stations provided in the train schedule list basing on the availability.
Payment Options : Payment can be made through Debit cards, Credit Cards, Net banking of all the prominent banks in India. The passengers can also book the cabs and bus tickets through this website.
Cancellations & Refunds :
In any case the customers who decide to cancel the reserved service, they can cancel that service by visiting the website prior to the journey time. The refunds are done in the same mode of transactions used during the payment time. It will take 3-5 days for the amount to get credited into the customer account. Note that deduction charges are applied depending on the time left for the journey at the time of cancellation. If the services are cancelled by Northern Railways itself due to technical issues or natural disasters then no deduction charges applies for the customers.
About Northern Railways :
Northern Railways zone was created on 14 April 1952 by merging Jodhpur Railway, Bikaner Railway, Eastern Punjab Railway and three divisions of the East Indian Railway north-west of Mughalsarai (Uttar Prad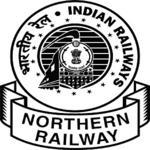 esh). Northern Railways is a branch of Indian Railways with 16 zones present in its service area and head quarters situated at New Delhi Railway Station. It stands as the largest railway network in India and one of the nine old railway zones in India with 6807 kilometre route. The service of Northern Railways covers the states of Jammu and Kashmir, Punjab, Haryana, Himachal Pradesh, Uttarakhand and Uttar Pradesh and the Union territories of Delhi and Chandigarh.
Northern Railway Social Media Network : The customers can follow Northern Railways on social media sites like Facebook, Twitter and LinkedIn to get most recent news and notifications of new jobs and other services offered by the Railway ministry of India.
Facebook : https://www.facebook.com/Northern-Railway-1536164256628468/?ref=hl
Twitter : https://twitter.com/RailwayNorthern
LinkedIn : https://www.linkedin.com/company/northern-rail
Youtube : https://www.youtube.com/channel/UCjmdeep17LyNry5eI096gZg