Microsoft India Customer Care, Toll Free Number & Technical Support details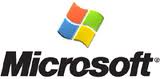 Contact Microsoft India: Microsoft has a single Toll Free Number for all customer and partner support in the country. The toll free number is an initiative to provide cost benefit to customers and partners using which customers can get their queries answered. Microsoft customers can now access toll free customer service and support across all the major cities in India.
Microsoft – Toll Free Number : 1800 111100
Toll-Free from Airtel land line and mobile network: 1-800-1021100
Toll Number: +91 80 40103000
Website:http://www.microsoft.com/en-in/
Microsoft Gurgaon Office Contact Details & Address

About Microsoft India: Microsoft is the world's largest software company founded by Bill Gates. They have set up their operations in India in the year 1990, and since then have been working closely working with the IT industry, the Indian government, academia and the local developer community to partner in India's growth.
The company runs six business units in India – Microsoft Corporation India (Pvt) Ltd (the marketing division), Microsoft India Development Center, Microsoft Global Technical Support Centre, Microsoft IT, Microsoft Services Global Delivery and Microsoft Research India – together representing the complete Microsoft product lifecycle. Microsoft currently has offices in 9 Indian cities: Ahmedabad, Bangalore, Chennai, Hyderabad, Kochi, Kolkata, Mumbai, New Delhi and Pune; and employs about 5,800 people in the country.