Audi India Contact Number, Toll Free Number, Email Address, Corporate Office Address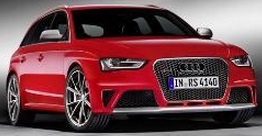 Audi is one of the world's premium brands that manufacture high quality luxury cars. It is most admired top brand in the market and with its innovative techniques it launches wide range of cars with advanced technology and design. Audi holds extensive footprint in 110 countries worldwide along with India. Audi set up its own sales company in India with a partnership with Volkswagen group sales India Pvt Ltd in Mumbai form 2007. Audi A4, Audi A6, Audi Q5, Audi Q7, Audi R8, Audi TT are some of the most popular cars offered by the company.
Audi India – The Audi India contact details are provided below. If you have any doubts related to the services or products offered by the company, kindly call to the Customer Care Number Mentioned below.
Audi India Head Office Mumbai Address :
3 North Avenue, Level-3,
Maker Maxity, Bandra Kurla Complex,
Bandra East,Mumbai : 400051
Maharashtra , India.
Audi India Phone Number : (22) 40547200
Audi India Toll Free Number: 1-800-103-6700, 1-800-209-6700
Audi India Complaints Email ID: customer.first@audi.in
For more information about Audi India , visit the website : www.audi.in