Yamaha Customer Care Number, Customer Service
Yamaha Customer Care Number, Customer Service Email id are  provided for users who are are looking to know information about Yamaha Motor Cycles by contact Yamaha India Customer Care. Yamaha Motor Company produces a wide range of motor cycles for domestic consumption and export. Yamaha made its initial introduction to India in 1985. Yamaha Motors operates its state of art manufacturing units at Surajpur in Uttar Pradesh and Faridabad in Haryana. It got more than 2,000 employees and of about 400 dealers in India.Yamaha Products change according to the needs of customers and provide value added vehicles. Customer Support team take up the customer views and put it forth and produce the vehicles accordingly keeping customers in mind.
Yamaha India Customer Care, Toll Free Number :
Yahama customers are provided with the customer care number where they call up the number and raise the issues about the product and can also know about the Yamaha automobiles.
Yamaha Customer Care Number: 1800 420 1600.(available from 8am to 4.30pm)(Monday to Friday).
Yamaha Customer Service and Customer Support Email Id:
In addition to the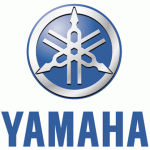 customer care number provided above, customers are also provided with the customer service email id where you can write the Yamaha Corporation regarding the unsolved issues and queries by customer care people .In order to raise the complaint you can click the Customer Service Email Id.
Yamaha India Head Office Address:
Customers we are looking for Head Office Address visit ing this link Yamaha India Head Office Address
Yamaha India Registered Office Address Details:
1st Floor, The Great Eastern Centre 70, Nehru Place,
Behind IFCI Tower, New Delhi – 110019.
Tel:+91-11-41802255, 43115000
Fax:+91-11-41802200
Customers can also give your feedback about Yamaha Motor India through Facebook and Twitter. In addition to the above information provided customers can also know the extra information related to the models available in Yamaha by visiting the Yamaha Website.