Xerox Customer Care Number
Customers who are facing issues and have queries regarding your  Xerox  Machines can use the given below Xerox  Customer Care Number  to reach to Xerox India. Xerox is the world's leading enterprise for document management and business process, which is headquartered in Norwalk with 140,000 employees in 160 countries. Xerox India Ltd began operations in 1983 which markets a wide range of Xerox Products and Xerox Services. It also got Xerox Manufacturing and Xerox Software Development center in New Delhi.
Xerox Printers provide true end-to-end solutions, from back office to printed page. Xerox Laser Printer and Xerox Inkjet Printer enable business to operate more efficiently and effectively. Xerox offers Xerox Printers with a wide range of features and office printing solutions which includes Xerox Phaser Printers and Solid Ink Printers which are eco-friendly. Xerox provides Color Printers and also Black & White Printers.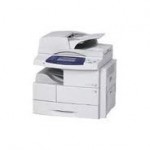 Xerox also provides Xerox Scanners that connect to virtually any application, with one touch ease of use operation.  Xerox Scanners include different products for Departmental and Production, Desktop and Workgroup.
Xerox Customer Care Number India:
Customers are provided with the contact details of Xerox Scanner Customer Care Number and Xerox Printer Toll Free Number, in regard to any issues and complaints on any of the Xerox Machines India.
Xerox Printer Toll Free Number: 1800-180-1225.(for MTNL/BSNL Lines)
Xerox Scanner Customer Care Number: 39012000(from GSM/CDMA mobiles & landline. prefix local STD code if dialing from mobile).
Xerox Customer Support Email Id: askus@xerox.com.
For any other Xerox India Products and Services, customers can visit the Website: www.xerox.com and get the latest Xerox Products and Xerox Services Available.