Videocon Refrigerator Customer Care Number, Toll Free Number
Videocon Refrigerator Customer Care Number – The Videocon Refrigerator  Customer Care Number are mentioned below for the benefit of the people who are in need of the services for their Videocon Refrigerator.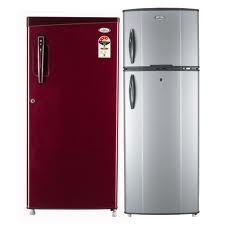 About Videocon Refrigerator: Videocon is widely known as an Inventor of customer centric products offered at an affordable price with world class features that are first of its kind introduced to India. The company over the recent years have introduced so many such models into the market which has won customer appreciation and awards.
Videocon Refrigerator comes with the many industry first in at-least in the Indian market with features such as energy efficient compressors, metallic paint finishing; double door, single door large capacities; direct cool technology, wide warranty schemes etc. If you are looking to buy and know more details about details you can visit their website or refer to the contact details through whom you can contact the sales teams for information.
Videocon Refrigerator Customer Care Number:
Videocon Refrigerator Customer Care Number Given below if any queries regarding Videocon Refrigerator contact given Toll free number
Videocon Refrigerator Toll Free number : 1800 419 40 40 , 39 40 40 40  (add std code before dialing)
Videocon Refrigerator Contact Details :
Videocon Refrigerator Contact Numbers : 02431-251501, 02, 03, 04
Email : customercare@vgmail.in
Customers can also send your queries through SMS , just type SVC and send to 53030
For more information about Videocon Refrigerator price list , Videocon Refrigerator models and other detailsvisit the official website of Videocon India Website .