Veegaland Theme Park – Phone Number, Email address
Veegaland Amusement Park is one of the popular parks located in Pallikara, Kerala. It is wide spread in an area of about 30 acres on the top of the hill with 77m altitude. It is the first water theme park in South India and one can visit with your family and friends and have fun with them. Park holds sophisticated facilities for the visitors and it has been awarded many prestigious awards including Kerala pollution control award, eco friendly tourist place award etc. It also won 18001:2007 international certificate for safety and ISO 14001:2004 for its surroundings protection.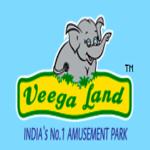 Veegaland Theme Park  Contact Number are specified for the reference of the people who are planning to spend their holidays in Veegaland Theme Park .The people can make use of the  Veegaland Customer Care Number to know about the timings of Veegaland water theme Park.
Veegaland Theme Park Phone Number : +91 484- 3004000 / 2973944
Veegaland  Fax Number : 91 – 484 – 2682908
Veegaland Email id : reception1@veegaland.com
Veegaland Website : www.veegaland.com
For any other information regarding Veegaland Timing , park information, people can visit Veegaland Theme Park website.