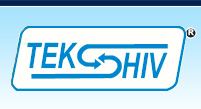 TEKSHIV Mobile / Quba Mobile Brand: Quba Mobiles is the brand of Tekshiv Mobiles which has introduced itself in the Indian market in the year 2008 through a press conference in Lucknow.
Quba has entered the market with the launching of seven different handsets primarily targeted towards the UP state and the company has plans to enter other states in the country.
Tekshiv Mobile Address:
Tekshiv Systems Private Limited,
1-11, DLF Industrial Area,
Phase-1, Faridabad
Haryana.
Tekshive Mobiles Contact Number : 0129-4089600
Mobile: 09911085587
Fax: 0129-4083811
Website: www.tekshivmobile.com, www.tekshiv.in
E-Mail: info@tekshivmobile.com
Have a Complaint to post on this organization!!! Simply raise it at our Customer Care forums!
If you feel that if there is any missing information or anything which has been changed over the period of time or any wrong Information, please add/share the updated information using the comment form below. We would be really thankful if you can help improve the information present on this page by leaving your comments.