Reliance Mutual Fund contact number
Reliance Mutual Fund is one of the leading and trusted companies in the mutual fund sector in India. It is aimed at offering the best products that meets the investor requirements. It holds strong presence in India with its 176 branch offices located in different parts of India. Reliance Capital Asset Management Limited which is a subsidiary company of Reliance Capital Ltd provides strength and support to Reliance Mutual Fund. It holds expertise staff who are committed to offer the best services to its clients.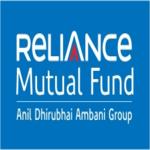 Reliance Mutual Fund Customer Service Number –  The customers can make use of the services offered by Reliance Mutual Fund like schemes , pension plans , dividend policies and other mutual fund services.
Reliance Mutual Fund Phone Number : 022 30301111
Reliance Mutual Fund Toll Free Number :1800-300-11111
Reliance Mutual Fund Email Id : customer_care@reliancemutual.com
Reliance Mutual Fund Website : www.reliancemutual.com
For any other information regarding the Reliance mutual fund schemes , pension plans , users can visit www.reliancemutual.com.