Premier Automobiles Customer Care Number, Contact details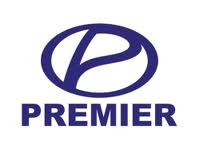 Premier Automobiles Customer Service provides support and helpline services to customers who would like to bring out the issues and complaints on the Automobile products sold by the company. Premier Automobiles Limited is a private sector that manufactures Cars and Commercial Vehicles in the Automobiles segment. The Premier Ltd located has its Research campus located in Mumbai in 27 acres which is now treated as development, research and manufacture of all the activities in India.
Premier Automotive focuses on manufacturing of automobiles that consists of Rio, Sigma, Multi utility van  as its latest launched commercial vehicles. If you are have purchased Premier Rio and are looking to contact the company for any Service related or product related queries you may refer to the below information.
Premier Rio Customer Care Number:
(020) 66310304 (Timings : 9AM to 6PM)
9373-500-500 (Timings : 9AM to 8PM)
Email Support: [email protected]
Website: http://www.premierrio.com/
Premier Automobiles Corporate Office Address:
58 Nariman Bhavan,
Nariman Point,
Mumbai 400021, India.
Premier Automobiles Contact Number:
If you are experiencing any issues/complaints on any of the Premier products you can call on to the number followed:
Tel: +91-22-6117 9000 or even fax to +91-22-6117 9003.
Email Support:
Customers who are facing with the problems regarding Premier Engineering tools,Automotive, Machine tools can also email to corporatecommunication@ premier.co.in
If you want more information about the Premier products please visit Premier and find out the latest updates regarding the products or for any issues/complaints you can call Premier Customer Care Number given above.