Nikon Camera Customer Care Number, Toll Free Number, Email Adrress
Nikon Digital Camera Customer Care Number is provided below for customers who are in need of service for their Nikon digital cameras in India
The Nikon Digital Camera Customer Service Center India offers services for various Nikon products. Spare parts of all Nikon products will be available with the service centre and the standard company charges for the product service are applicable.
Given below are the Nikon Digital Camera Customer Service Phone Numbers and the timings for Service centres in India:
Toll Free Number: 1800-102-7346
Phone Number: +91-124 4688500
Fax : +91-124 4688527
Customer Care Number : +91-124 4688514
Email: [email protected]
The support is available from 7 am to 3 pm PST from monday to friday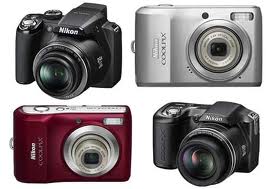 Nikon Digital Cameras : Nikon is one of the oldest and in few segments a leader in the Photography equipment.  There are wide ranges of cameras that are available in India from the company which suits most of the enthusiast to the demanding professional photographers. SLR cameras from Nikon are very popular and are known for its photo quality and reliability.
If you would like to read the ratings and reviews of Nikon Digital cameras the best place to go is dpreview.com where you get professional un-biased photography equipment reviews based on which you can make your purchase decision. If you have made up your mind and would like to purchase one we would always recommend you to do a price check online. Easiest way to know the Nikon Digital Camera Prices in India is via Google product search which will aggregate prices from all the Online shops in India for your comparison.
For more information regarding Nikon digital camera , visit the website.