KPN Travels India Limited is one of the leading travel agencies in south India. It runs business in four states including Tamil Nadu, Pondy, Andhra Pradesh, Kerala and Karnataka. With the experience of 38 years it has been providing excellent services with its well maintained coaches and courteous staff. KPN travelers include latest and modern buses including 35 Volvo B7R high end luxury coaches. It is always aimed at bringing out the best services by following latest technologies. Company also transports large fleet of LCV's and vans and transports more than 20,000 packets every year.
KPN Travels Contact Number – To make a trip to various places in South India people can make use of  KPN Travels which offers service with its well maintained coaches.
The people can enquire details about online ticket booking, seat availability and other travel details using the KPN Travels phone number which is shown below.
KPN Travels Contact Number : 0427 – 4222222
KPN Travels Email ID : helpdesk@kpntravels.in
KPN Travels Website : http://kpntravels.in/
For any other information regarding KPN Travel services,ticket booking, users can visit KPN Travels Website.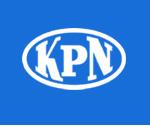 Have a Complaint to post on this organization!!! Simply raise it at our Customer Care forums!
If you feel that if there is any missing information or anything which has been changed over the period of time or any wrong Information, please add/share the updated information using the comment form below. We would be really thankful if you can help improve the information present on this page by leaving your comments.