Imation India – New Delhi Address, Phone Number, Website Details
Imation India is a Private Sector Company that offers products & services in Scalable Storage and data security with Annual Total Turnover of 10-100 Crs and with Employee Strength of 101-250.
Imation India  Customer Care, Head Office Address , Company Profile , Financial Details
Head Office Address :
413 4th Floor Elegance Tower Plot No 8 District Centre Jasola
New delhi : 110025
Delhi ,India .

Phone Number : (011) 40576290/ 40576291. (Users can contact the same customer service numbers for raising service complaints or for locating service centers information).
Imation India Website : www.imation.com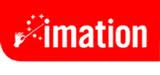 Imation is a global storage brand which started its operations around 50 years back with offerings in Magnetic tape solutions with the explosion of Internet and computing they have expanded their operations into other storage and security solutions. The company is present in more than 100 countries with a strong global distribution network of dealers and distributors.
Apart from the Imation brand itself the company has other global brand portfolio like the Memorex, XtremeMax & TDK Life all offering their products for the storage segment. In India also the company is very famous and popular for their products if users have any queries they can contact the Imation Cusomter Care number given above.
Financial Details :
No of Employees – 101-250
Turnover in Crs – 10-100 Crs
Sector- Private Sector.