IFB Washing Machine Customer Care Phone Number, Support
IFB Washing Machine Customer Care Phone number –  Customers can refer to the IFB Washing Machine Customer Service number mentioned below to register their service complaints and for inquiries regarding product demos, installation of washing machine, service, AMC and any other product queries  These are made available 24/7 for customers to contact the company for any service queries or complaints they may have with the washing machine.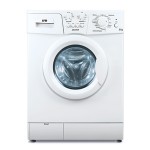 IFB has become the famous house hold appliances brand in India with its washing machines product models being very popular among the customers. Some of the famous models of IFB washing machines are : IFB AW60 205T Automatic, IFB Senorita SX Automatic, IFB Elite VX Washing Machine, IFB Executive VX Automatic, IFB AW6501SB Automatic etc.
Company has a After Sales support for its products and customers can avail their services for solving any problems they may have. Email id is also mentioned here for the customers to login their complaint details and always toll free numbers are available to reach to the representative.
IFB Washing Machine Toll Free Number, Contact Details
IFB Washing Machine Customer Care Phone number : 1860 425 5678 (The service is available from BSNL / MTNL networks)
3900 4321 (The service is available from other networks)
SMS Care : The company also offers a mobile SMS care service through which users can raise their issues. SMS 'IFB' to 58888
For more information about ifb top load washing machine , ifb washing machine price list , visit the ifb washing machine website: www.ifbindustries.com
Complaint Registration: Users who are not able to get their service queries answered through the phone or customers who have long service issues pending from the service centres can raise an online complaint through the online complaint registration facility made available here.
Email Support :  ifbcrm@ifbglobal.com
IFB Washing Machine Support – FAQ's, Demo
Customers having any queries regarding installation, operation, and trouble shooting of IFB washing machine can click on the below link to clarify their doubts of both front loading and top loading washing machine
Front Loading Washing Machine : FAQ's
Top Loading Washing Machine : FAQ's 
Customers can also get live demo about working of washing machine at the same above links. For any other information, Customers can get updated information related to IFB washing machines from
Website:  www.ifbindustries.com.