HDFC Standard Life Insurance Customer Care Number
Contact HDFC Standard Life Insurance:  Given below are HDFC Life Customer Care Number and Toll Free Number along with the Email Support id for customers to write to the company for any queries they may have with regard to their life insurance policies.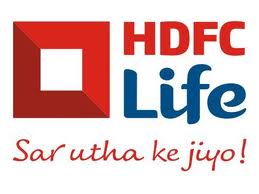 HDFC life is one of the leading private life insurance companies in India offering a wide range of insurance solutions in the Life insurance segment.  HDFC known as Housing Development Finance Corporation Limited has tied up with Standard Life Insurance to start the insurance business in India catering to customer needs with offerings in Savings, Protection, Pension and Health insurance schemes.
HDFC Life Insurance India Customer Care Number:
HDFC Life Insurance Toll Free number – 1800 227 227(BSNL/MTNL).
HDFC Life Insurance Phone Number: 6000 9191(prefix std code).
HDFC Life Insurance Helpline Number: 1860 267 9999.
HDFC Life Insurance sms: LIFE to 56161
SERVICE to  5676727.
HDFC Life Insurance Customer Support Email:
Customers also got the Email Id where they can raise up their issues or complaints to the HDFC support members and the HDFC Support members in turn contact the customers and solve the issues.Following are the email ids:
Email: LIFE@HDFClife.com, SERVICE@HDFClife.com.
If you are looking for the Corporate Office Address in Mumbai then you can visit the following post – HDFC Standard Life Insurance Company – Mumbai Address , Phone number , Website Details and in addition to the customer care information provided above you are also provided with the Feedback Formwhere you can give your feedback regarding the services provided by HDFC Life Insurance. In order to know more about the Insurance related issues you can visit HDFC Life Insurance.