General Insurance Corporation of India – Phone Number
General Insurance of India was established in the year 1972 and headquartered at Mumbai. It is managed by the Government of India and formed as per the pursuance of Section 9(1) of GIBNA. It manages and controls all the assets and operations of the nationalized general insurance companies to GIC.  National Insurance Company Limited, New India Assurance Company Limited, Oriental Insurance Company Limited and United India Insurance Company Limited are the subsidiaries of the GIC. Reinsurance services are successfully carried out by the company in India as well as in many other countries like South East Asia, Europe, America, SAARC countries etc. It also performs operations in overseas countries with its branch office located in London, Dubai, Kuala Lumpur etc. With the excellence over the years, the company had been ranked 15th largest Reinsurer and 5th argest Aviation Reinsurer in the world.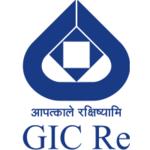 General Insurance Corporation of India Phone Number is mentioned below for the people who are interested to enquire details about insurance policies, interest rate and other insurance details.
 Phone number : 91 22 2286 7000
Fax number : 91 22 2289 9600
 Email id : [email protected]
 Website : www.gicofindia.com