Gee Pee Mobiles Customer Care, Toll Free Number, Service Centers & Website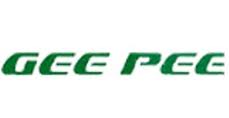 Contact Gee Pee Mobiles: Listed below are Gee Pee Mobiles Customer Care, Toll Free numbers along with the company contact address, email support, website and service centers information for users who would like to contact the company with any service queries or complaints they have.
Phone Numbers: +91 33 40633474 / 1800 103 1004 (Toll Free)
Email: [email protected]
Website: http://mobiles.geepee.co.in/
Address: Gee Pee Infotech Private Limited (Mobile Division),
34/1Q, Ballygunge Circular Road,
Kolkata-700019
Fax: 033 2475 5324.
E-Mail: [email protected]
Service Centers: If you are looking to locate the service centers for your mobiles then you can visit the following page where the information is listed for your reference here.
Gee Pee Mobiles is a famous mobile manufacturing company headquartered in Kolkata and famous for its mobiles in the Western states of India. They have lot of models in offer to the customers mostly in the low price segments backed up by good after sales service and support.