Emax Customer Care, Customer Support, Contact Form
Emax is the fastest growing electronics retailer in Dubai and is also the trying to establish itself as a retail stores in Middle East Asia. At present its stores are located in UAE, Saudi Arabia, Oman, Qatar, Bahrain etc. It is considered as a full service electronics company offering variety of products of 20 categories. The complete solutions are available under different segments like Sound and Vision, Photography, Phones, Computer & Gaming, Home Appliances etc. The company also involves in social services like fostering education supporting local school events and student activities. It also plays an active role in beating the diabetes and also supports many international diabetes federations "Life for a Child" programme in UAE.
EMax Customer Service:
For any inquiries about products and services, customers can refer the Contact Form and the snapshot of the form is given below: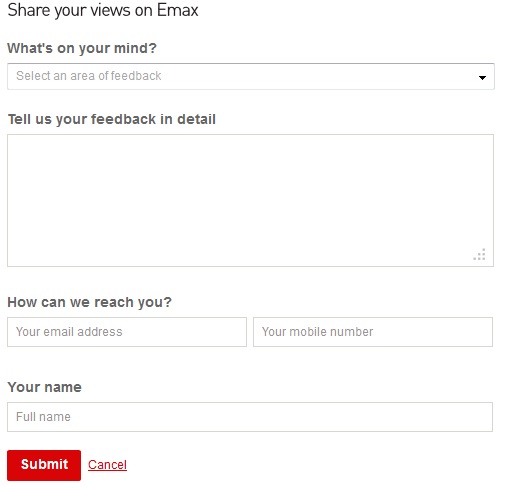 For latest products and to know the nearest distributors, customers can refer the company Website .