Digisol Service & Support: DIGICARE a service division of Smartlink Network Systems Ltd offers after-sale-services to the customers, the service division has over 18 direct service centers and 46 service partners in India. They provide Technical Support through phone, emails and chat and help troubleshoot problems with Digisol LAN Adapters, Switches, Routers, Broadband, Wireless Security, VoIP, Surveillance, Storage and other products.
DIGISOL is the brand from Smartlink Network Systems who are leading Communication products and solutions provide in India. DIGISOL offers products under Switching, Broadband Routing, Wireless LAN, Voip and also solutions in the networking industry.
Contact Digisol India: Given below are Digisol Customer Care Number, Toll Free number, Email Support, Service Centers and website details for customers who would like to contact the company for any product related or service specific issues.
Toll Free Number: 1800 209 3444
Email supprt:helpdesk@digisol.com
Website: http://www.digilite.co.in/
Digicare Website: http://www.digicare.in/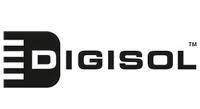 Have a Complaint to post on this organization!!! Simply raise it at our Customer Care forums!
If you feel that if there is any missing information or anything which has been changed over the period of time or any wrong Information, please add/share the updated information using the comment form below. We would be really thankful if you can help improve the information present on this page by leaving your comments.