Beetel Customer Care Number, Service Centre Address
Beetel Contact Information: Listed below are the Customer Care Number of Beetel, customers can call the support team for any queries/issues they may have with the products from Beetel.
Beetel Customer Care Support, call our Customer Care Toll Free No – 1800 102 3456
Beetel Teletech Limited Corporate Office
1st Floor, Plot No.16,
Udyog Vihar, Phase IV,
Gurgaon-122001,
Haryana, India
Tel :+91 24 4823500
Fax :+91 24 4146130
West Office – Mumbai
Beetel Teletech Ltd
301-302, Third Floor, Grace Chambers, Chakala ,
Near West Express Highway, Andheri East,
Mumbai-400064, Maharashtra
Tel : +91 22 40790909
Fax : +91 22 40790931
Beetel Teletech Ltd. – East Office – Kolkata
Beetel Teletech Limited
49/89, Prince Gulam Md Shah Road ,
Near Golf Green (Doordarshan Kendra),
Kolkata-700033, West Bengal
Tel :+91 033-24174924
Beetel South Office – Bangalore
Beetel Teletech Limited
Al – Latheef Towers, 3rd Floor, Unit No. 2,
Union Street, Infantry Road Cross ,
Bangalore-560001, Karnataka
Tel :+91 080 43452500, 43452501
Website: http://beetel.in/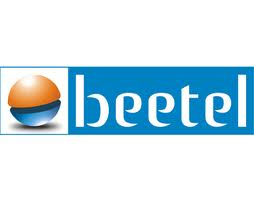 About Beetel TeleTech Limited: Beetel is the famous brand from Beetel Teletech Limited which is a subsidary of Bharti Airtel Enterprises. Company is founded in the year 1976 and has become one of the largest manufacturers of landline phones in India also to become one of the leading telecommunication equipment suppliers across the globe. Beetel products and solutions are deployed in over 35 countries and across 5 continents.
Apart from being the largest manufacturers of Landphones the company has also entered into the fast expanding mobile phone category in 2010-2011. Other areas where Beetel is present are the IT products like Memory and Storage products and IT peripherals. Beetel is also a distributor of Memory and Storage devices (HDD) for Transcend.