Ashok Leyland Trucks India – Contact Details
Ashok Leyland offers wide range of vehicles under the categories of buses, trucks, light vehicles, power solutions and defense vehicles. The trucks offered by the company are designed by the research team so as to help the users in more economical manner. Long Haul, mining and construction and Distribution trucks are the different variants of vehicles which are designed as per the use in the industry. They are equipped with many best features so as to make the user feel comfortable. With the wide network of the marketing team, the products are marketed in different parts of the world.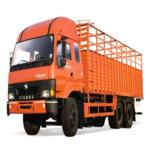 Ashok Leyland Trucks India Contact Number are provided for the people to know more details about Trucks models, engines, specifications and other details.
Ashok Leyland Trucks India phone number : 0091 44-2220 6000
Ashok Leyland Trucks Fax number  : 0091 44-2220 6001
Ashok Leyland Trucks Website : www.ashokleyland.com
For any other information regarding Ashok Leyland trucks prices users can visit www.ashokleyland.com