Alcatel Lucent Technology India – To contact Alcatel Lucent India, pls refer to the contact details provided below.
Office Address :
DLF Cyber Greens 14th & 15th Floors,
Tower C Phase-III DLF City,
Gurgaon : 122002,
Haryana , India.
Alcatel Lucent Technology India Contact Number : (0124) 4159999
If you are looking to contact Alcatel Mobiles for any product/customer service related queries then you can visit the following post – Alcatel Mobiles India Customer Care Number
For more information about Alcatel Lucent Technology India , visit the website : www.alcatel-lucent.com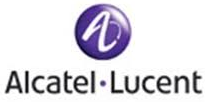 Alcatel Lucent is engaged in Research & Development, Sales, Operations and Development of Embedded as well as Application Software for Telecom Networks which has more than 20 offices and employs over 10,000 employees across India, Alcatel-Lucent is strongly present in the region which supports the near by countries like Bhutan and Nepal also.
Have a Complaint to post on this organization!!! Simply raise it at our Customer Care forums!
If you feel that if there is any missing information or anything which has been changed over the period of time or any wrong Information, please add/share the updated information using the comment form below. We would be really thankful if you can help improve the information present on this page by leaving your comments.