Airtel DTH Customer Care Numbers, TollFree Numbers, Support Email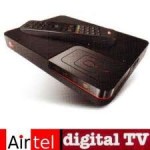 Airtel DTH – Airtel Direct to Home (DTH) service is brought to you by Bharti Telemedia Limited, a subsidiary of Bharti Airtel Limited the leading telecommunication player in India. Airtel Digital Tv or otherwise referred as Airtel DTH was launched in India after Dishtv, Tata Sky and quickly has become one of the front runners in the Direct to Home services space.
Airtel DTH offers over 250 channels in digital quality and offers exciting features like Universal Remote, MPEG4, All India Radio, Movies on Demand and more in its products, users has options to choose from various packages offered by the service provider.
Airtel DTH Customer Care  Numbers: Airtel DTH offers 24/7 customer care support in 10 languages. Contacting the Customer care number of Airtel DTH can be done by choosing the region where you are from. For eg if you are from Bangalore you can contact the South Regional customer care number.
North Region: 0124 – 4448080
East Region : 033 – 44448080
West Region : 020 – 44448080
South Region : 080 – 44448080
Airtel DTH Toll Free Number : Customers can contact the Toll Free numbers from their mobile and telephones. From Airtel Mobile dial – 12150 and from other landlines you can dial the toll free number – 1800-102-8080 and if you are not able to connect the toll free support lines then you can dial 020-40181400.
Note: If you are already an existing customer and contacting the Customer service with regard to your existing service then please keep your customer-id ready to get a faster response.
Airtel DTH Complaints -If you have any uncleared queries pending with regard to your dth service and wish to register or write to the service provider, you can write a mail by clearly mentioning your Customer-id, Connection name, and issue that you are facing.
Airtel DTH Customer Service E-mail : You can also email your queries, comments or suggestions to us at digitalTV@airtel.in