Aircel Customer Care Number, Toll Free Number
Aircel Customer Care Numbers are provided below to help customers to know or inquire more about the prepaid connections , postpaid connections , new tariffs , sms plans, etc offered by the mobile company.
Aircel Customer Care Number :  +91 9716012345 or 121 from any Aircel phone.
Aircel Toll Free Number : Call 121 toll free automated response for enquiry. Call 198 toll free for complaints and service activation & deactivation.
Following are the Regions wise contact numbers along with the customer support Email address of the company that you can write to for any queries.
Aircel Customer Care Number Andhra Pradesh:
Prepaid & Postpaid : 9700012345 / E-mail: care.andhrapradesh@aircel.co.in
Assam:
Postpaid: 9854098540
Prepaid: 9854012345
E-mail: care.assam@aircel.co.in
Bihar:
Prepaid: 9852012345
E-mail: care.bihar@aircel.co.in
Chennai:
Postpaid: 98410 12345
Prepaid: 98410 56789
E-mail: talktoaircel@aircel.co.in
Delhi:
Prepaid / Postpaid: 9716012345
E-mail: care.delhi@aircel.co.in
Himachal Pradesh:
Prepaid: 9857012345
E-mail: care.hp@aircel.co.in
Karnataka
Prepaid: 9738012345
E-mail: care.karnataka@aircel.co.in
Kerala:
Prepaid: 9809012345
E-mail: care.kerala@aircel.co.in
Kolkata:
Prepaid: 9804012345
E-mail: care.kolkata@aircel.co.in
Mumbai:
Prepaid / Postpaid: 9768012345
E-mail: care.mumbai@aircel.co.in
Maharashtra:
Prepaid / Postpaid: 9762012345
E-mail: care.maharashtra@aircel.co.in
Orissa:
Postpaid: 9853098530
Prepaid: 9853012345
E-mail: care.orissa@aircel.co.in
UP East:
Prepaid / Postpaid: 9807012345
E-mail: care.upeast@aircel.co.in
UP West:
Prepaid / Postpaid: 9808012345
E-mail: care.upwest@aircel.co.in
Tamil Nadu:
Postpaid: 98422 12345
Prepaid: 98420 12345
E-mail: care.tn@aircel.co.in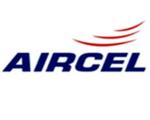 About Aircel : Aircel started its operations in 1999 in southern India especially in Tamil Nadu and become the state leader within 18 months. Aircel began its outward expansion in 2005 and became market leader in Assam and in the North Eastern provinces within 18 months of operations. Now, the company has completed rollout in all 23 telecom circles and has garnered over 50 million happy customers in the country.
For information about the aircel dialer tunes , pocket internet ,gprs settings customers can visit the Aircel India website.