Agrigold Group Of Companies phone number, Toll free Number, Vijayawada Address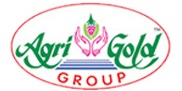 Agri Gold Group Of Companies deals with food, housing, health and wellness, entertainment and recreation sectors. With the experience of 20 years in the business segment, it is providing best solutions to the customers and aid in developing of the rural and semi urban areas. The company is committed towards growth, Quality, research and development to bring best and innovative services to the people. It extends it services from small town and cities to many metropolitan cities in India.
Agrigold Group Of Companies – Get connected to Agrigold Group Of Companies by referring the Contact Details provided below.
Agri Gold Contact Number:
Toll Free Number: 1800-425-5335
For International Enquiry Contact Phone: +91-866-2473711, Mob: +91-93909 06622
Agrigold Group Of Companies Vijayawada Address :
Door No. 40-6-3, Plot No.6,
Nimmagadda Soma Sankara Rao street,
Old Revenue Colony,
Labbipet, M.G.Road,
Vijayawada -520 010
Andhra Pradesh,
India.
For further details and enquiries you can also submit your request online to exports@agrigoldindia.com
For more information about Agrigold Group Of Companies , visit the website : www.agrigoldindia.com. Customers can even request for the information by the Customer support team by providing details on the given link.